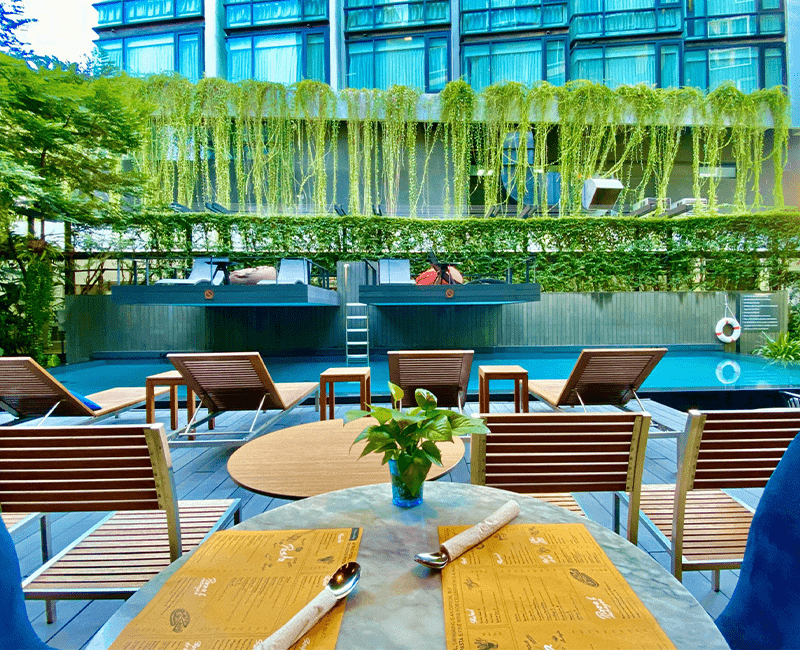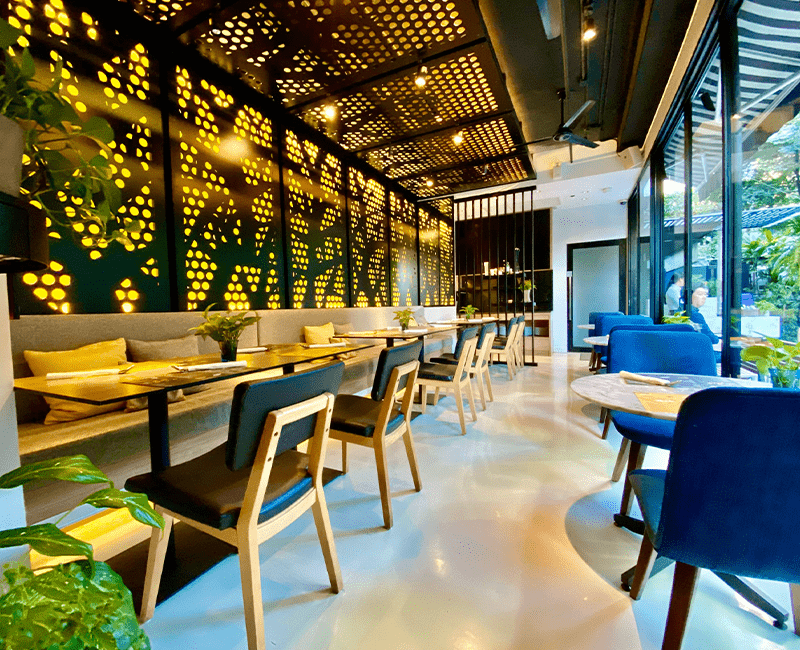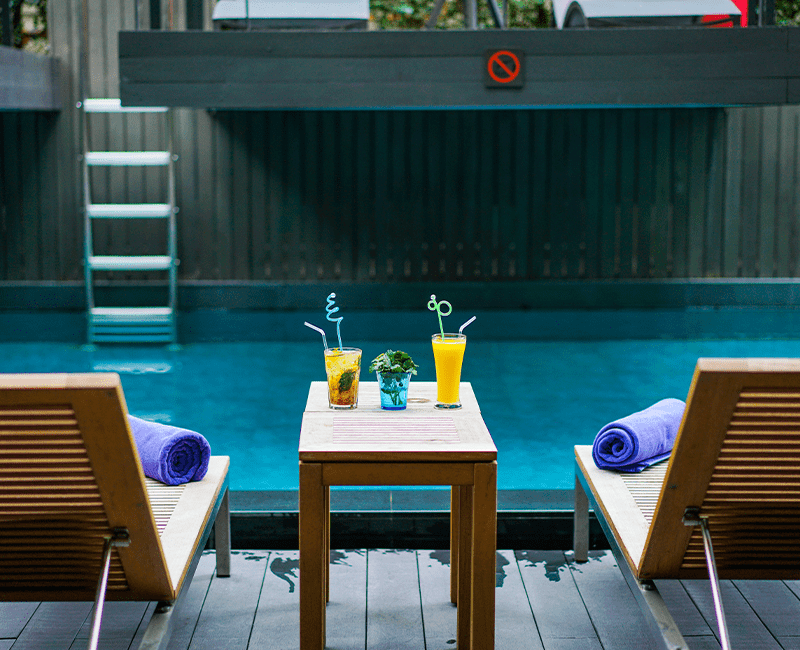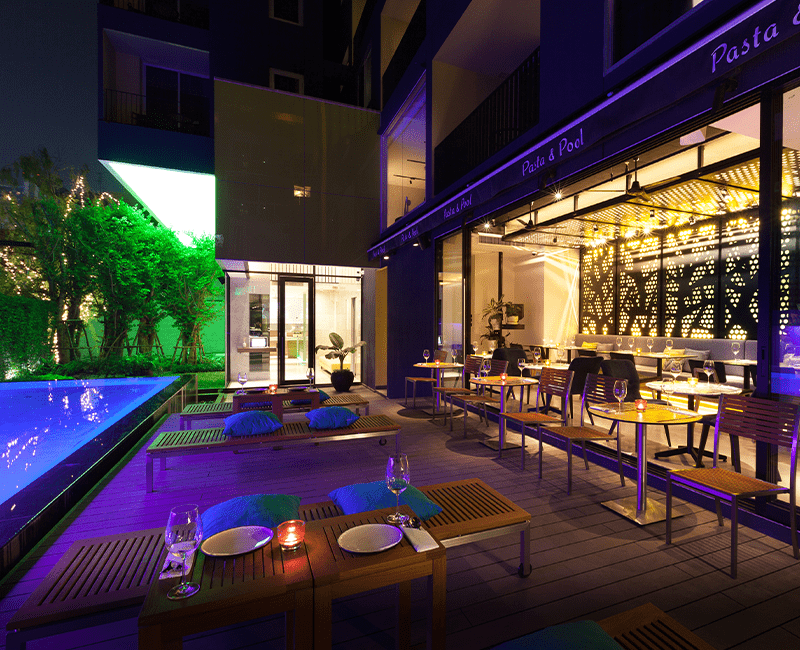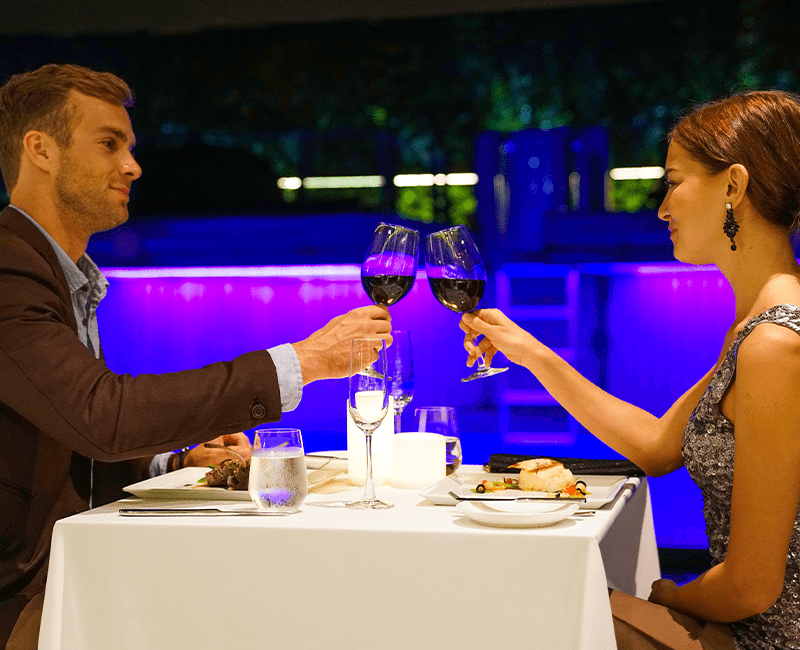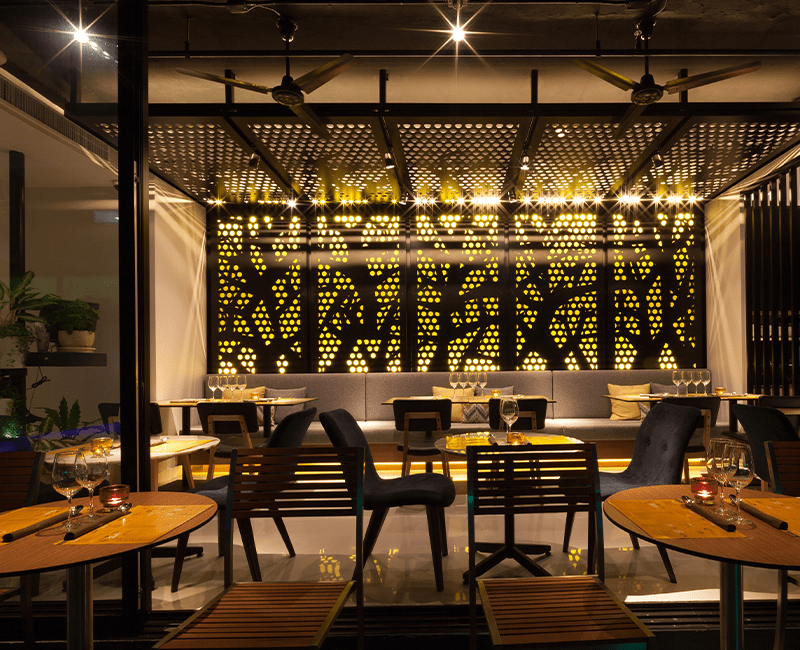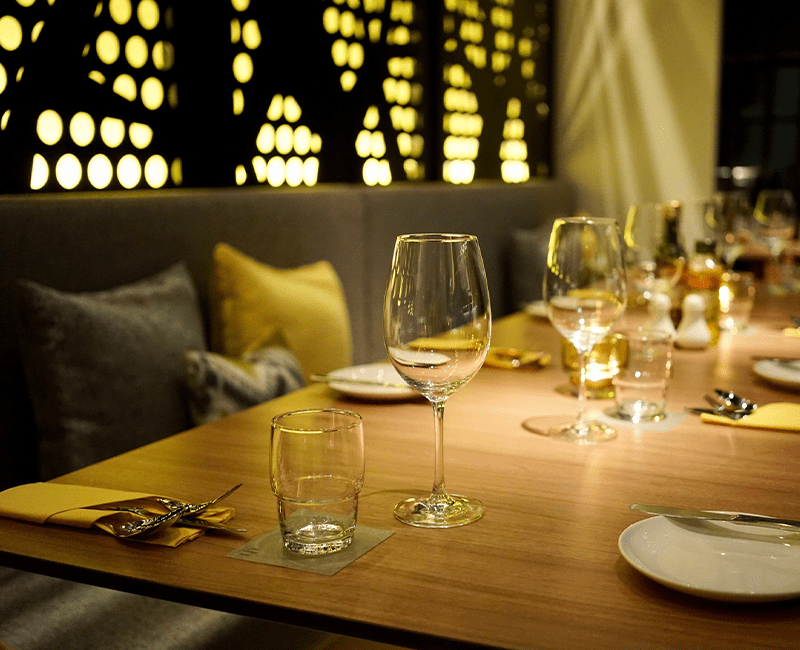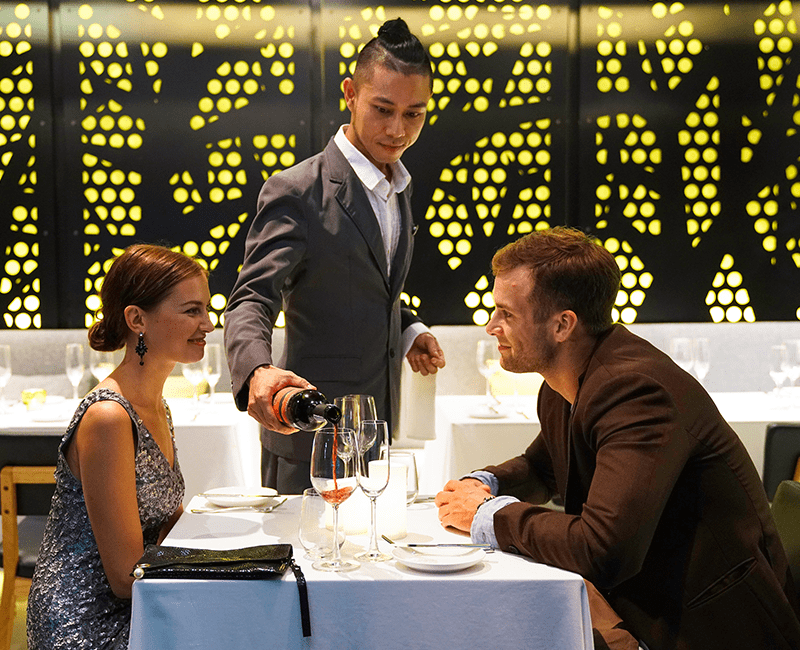 Whether you require a simple dining venue for one or a feast with family and friends, Pasta & Pool restaurant is the right choice. Our delicious and authentic pizza and pasta selection are available for casual poolside snacks or relaxed terrace dining as well as a perfect venue for a sundowner cocktail after a hectic day sightseeing. Come in and sample our fine selection of beverages and take your time to relax in your very own little oasis.
Pasta & Pool is also the breakfast venue for our residents, serving an exquisite buffet breakfast complete with a freshly cooked a la carte egg selection.
Open daily from 11 a.m. – 10 p.m.
Breakfast : 06.30 a.m. – 10.30 a.m.